Los Angeles SEO - Los Angeles Search Engine Optimization
We all know that most people only look at the first few pages of search results, so to get customers from the Internet, you need your site to be in those first pages. A quality Los Angeles SEO company like BulletProof Technologies, can get your site returning early in the search results. Most SEO companies talk about keywords, but a more correct term would be keyword phrases. Our LA SEO firm, can put the right keyword phrases in the right amount so that you get noticed by the search engines and rank better. We are a boutique local Los Angeles SEO company that will take the time to identify which keyword phrases are right for your business because being first in the results for a search your customers will never enter will bring you no new business.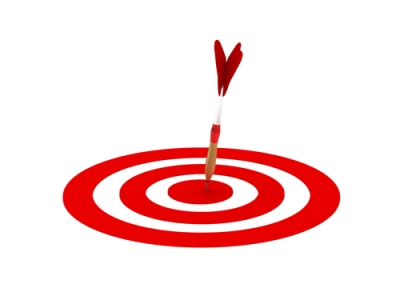 "If you think you're losing business because your customers can't find your website your likely right. In the age of the iPhone a site that doesn't consider local search won't be found by customers literally driving by your front door. Quantifying these lost opportunities can add up to thousands or hundreds of thousands in lost revenue."

Joseph Vandertol, Managing Director BulletProof Technologies.
Do you?
Have a website but don't know if it brings you any business
Know about SEO but don't have the time to maintain it
Your site works well, but want to improve it and make more money
Want to do SEO yourself but need someone to get you started
Are actively maintaining your website but have some pages that don't perform well
Want to make more money from your website
Take advantage of our SEO Packages below
SEO is like going to the gym, you can't just go once and expect to stay in shape.
The great thing about SEO is we can go to the gym for you. Take advantage of our packages below. The first month is FREE! We'll send you detailed reports that show how your site is improving for searches your customers are likely to make.
Super Traffic
$299.95 / month
6 Local Search SEO Keyphrases
On-Page Website SEO (3 pages)
150 Directory Submissions
40 Social Media Bookmarks
25 Article Submissions
*5 Citation Submissions
Monthy Competitive Reports
Monthy Traffic Reports
Awesome Traffic $599 / month
10 Local Search SEO Keywords
On-Page Website SEO (6 pages)
300 Web Directory Submissions
80 Social Media Bookmarks
50 Article Submissions
*10 Citation Submissions
Monthy Competitive Reports
Monthy Traffic Reports
Custom Traffic (tailored commitment)
Local Search SEO Keywords
On-Page Website SEO (custom pages)
Web Directory Submissions
Social Media Bookmarks (custom pages)
Article Submissions
Citation Submissions
Monthy Competitive Reports
Monthy Traffic Reports
Local Search a New Opportunity for Local Business
If it is important for your business to be in the first few pages for search results, what does that mean for a business like a pizza parlor? There are thousands up thousands across the a country like the United States. How can anyone get on the first page of such a competitive list? This is where local search comes in. The pizza parlor's customers would likely enter in a search like "anytown usa pizza parlor". Google for example will see this search as local search and will return information from "Google Places". So even though your site ranks low for pizza parlor if optimized for local search you will return in the first page for a search for "anytown usa". We are a boutique Los Angeles SEO firm that can setup your local accounts with the search engines so that you are found quickly by your customers.
Using Social Media to Improve Your SEO
Many SEO companies are pushing social media as a way to improve a businesses position in search results. It is true that a business should pay attention to social media and that by bookmarking or having a page in social media sites your page rank may improve. How a business approaches social media is different from business to business. We are a local Los Angeles SEO company that knows the best way to use these sites and can help your company get business from social media.
Google and other search engines are text engines. They only see the text of a web site. Many people are paying for web sites that look good but can be completely invisible to search engines. In other cases they are buying web site templates that contain text which is boiler plate and common. Google will pass over these sites because they contain very little relevant data.
Most people don't know that you don't optimize your web site, you optimize pages on your website to target specific customers. It also doesn't matter that your site doesn't appear for common search terms, rather it is only important that your site is returned early in search results for search terms that your specific customers are likely to use. Finding which terms are important, structuring and maintaining your site to deliver content for those terms is what SEO is all about.
The best way to get your site listed early in search results is to have appropriate and relevant content for your web page. You also need high quality inbound links. In many cases the two are related because if you have good content people will link to your site.
BulletProof Technologies specializes in designing web sites that work for your business. Once you have this online presence it is critical that you maintain its visibility. Having a great site that no one can find is not very useful. We offer these services to help you improve your sites visibility:
Search engine optimization
Search engine CRM integration
Pay-Per-Click programs
Paid inclusion programs
Automatic monthly page rank reporting
Competition web site reviews
Full service web site design and shopping cart web sites from a company with experience you can trust.
BulletProof Technologies has years of experience designing and developing high volume online transactional software for companies such as easyJet Airlines - the largest low-cost airline in Europe. Now we are bringing this experience to the wider business market offering end-to-end service. We create your web site, make sure it is search engine optimized and enable your customers to purchase products and services from your web site 24 hours a day 7 days a week.